Guide on HDFC Zero Balance Account Opening Online. Hdfc online account opening zero balance. Hdfc bank account opening 0 balance. How to open zero balance account in hdfc Bank online.
HDFC Bank India designs banking facilities that meet all customers' needs. The services cater to financial and general lifestyles making HDFC bank a convenient banking hub. Accountholders can access insurance services, investments, retail and corporate banking, etc. To accommodate every individual's abilities, HDFC bank provides multiple saving accounts. Each account portrays unique features suited for particular users.
Most savings accounts require users to provide a minimum balance based on the type of account. The feature can be challenging for individuals without proper income. Some account users opt to close their accounts to avoid fines. However, HDFC has established simple zero-balance accounts that don't require maintenance.
HDFC Online Account Opening Zero Balance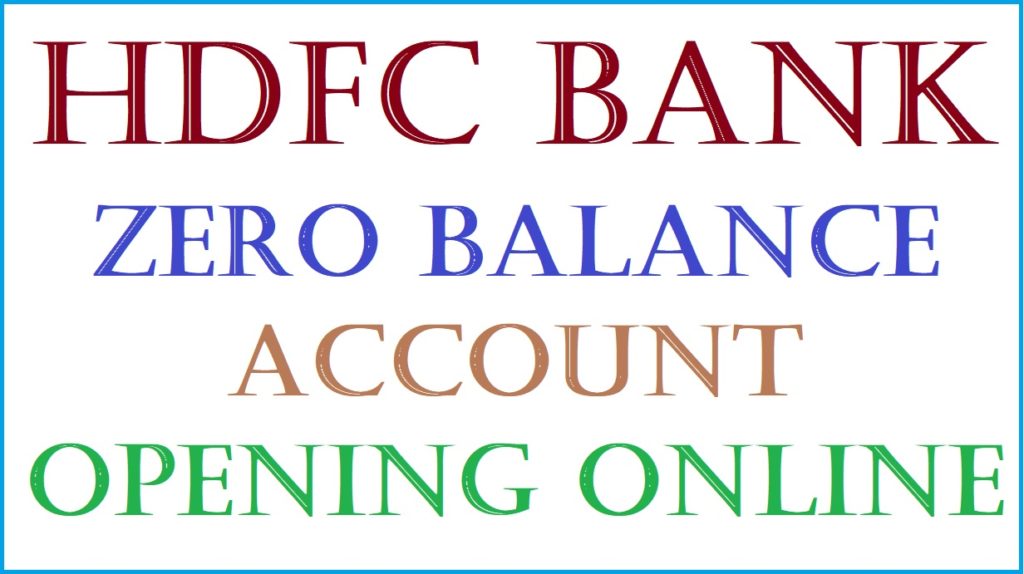 HDFC Saving account with zero balance
HDFC Bank saving accounts come with exclusive features from:
Debit card
Insurance benefits
Cashback deals
Unlimited free ATM transactions (based on the type of card)
Online connections to banking systems.
Types of HDFC Bank Zero Balance Accounts
Basic Saving Bank Deposit Account
The Basic saving account is a zero-balance account that provides the user with all banking services.
Zero balance account
Offer free chequebook (25 leaves)
No charges for account statements using net banking
Free passbook
Free debit card
Institutional Saving Account
The account is designed for Trusts, societies, Associations, clubs, and NGOs. It's a zero-balance account with multiple banking benefits.
BSBDA Small Account
BSBDA account is available to all HDFC bank customers. The account offers a free ATM card, unlimited ATM transactions, and zero balance features.
Benefits of HDFC Bank Zero Balance Account
HDFC Bank customers with zero balance accounts can enjoy the following benefits:
No minimum balance: The user doesn't have to pay accumulating penalties.
Convenient and easy transactions: Zero balance accounts are also open to all bank services like money transactions, bill payments, online payments, etc.
Mobile banking and internet banking: it's possible to check various services like bank balances and statements through mobile and internet banking.
Required Documents
Identity proof documents: DL, passport, voter's ID
Address details
PAN card
Form 16 if the user doesn't have a PAN card
Recent passport size passport.
Eligibility Criteria for Saving Account
Applicants should be 18 years.
One should be Indian residents.
Every applicant must present their KYC documents or fill a form 16
HDFC Zero Balance Account Opening Online
How to open an HDFC bank Zero bank saving account.
Visit the HDFC bank branch and request to open any Zero Bank account.
The bank official will provide an application form and fill in all required details.
Attach all documents and review the details.
The bank official will verify the details and open the account.
Since the account is zero bank balance, no initial deposit is required.
After application, the bank will provide a debit card and other relevant bank documents.
Zero Bank account is not limited to particular customers. It offers major banking services like debit cards, ATMs, money transfers, and online payment services. However, there are a few drawbacks, like limited ATM withdrawals and limitations from services accessing ATMs across the country. HDFC bank offers the best of zero bank accounts and other financial services.
Guide on How to Close HDFC Bank Account Online
FAQs
Who is eligible for zero bank balance?

The accounts are open to all Indian residents; there is no limitation when applying for a zero-balance account.