Guide on Union Bank of India Mobile Banking service. Union Bank of India Mobile Banking Registration 2024 & UBI Mobile Banking Login, Pin Reset. UBI online mobile banking registration.
Union Bank of India Mobile Banking
Mobile banking apps are digital innovations that allow users to conduct banking services through their mobile phones. The development is easily merged with the bank system to help avail all services on the mobile. Most banks design mobile banking apps that are compatible with different operating systems. This makes it easy for Android and IOS users to connect to the banking services.
Through a mobile banking app, one can pay bills, send and receive funds, check account balances, etc. However, to access the facility, banks and financial institutions require registering and creating login details. Registered customers from popular banks in India, such as Union Bank of India, can access advanced banking facilities. The public sector bank offers multiple banking apps such as:
Union Bank of India Mobile APPS
U-mobile
Union Rewards
Union Sahyog
Union Bank of India UControl
The applications allow for the following:
MPassbook,
UPI payments,
Fund transfers,
Redeem reward points,
Blocking and unblocking credit and debit cards.
Viewing bank statement
Balance check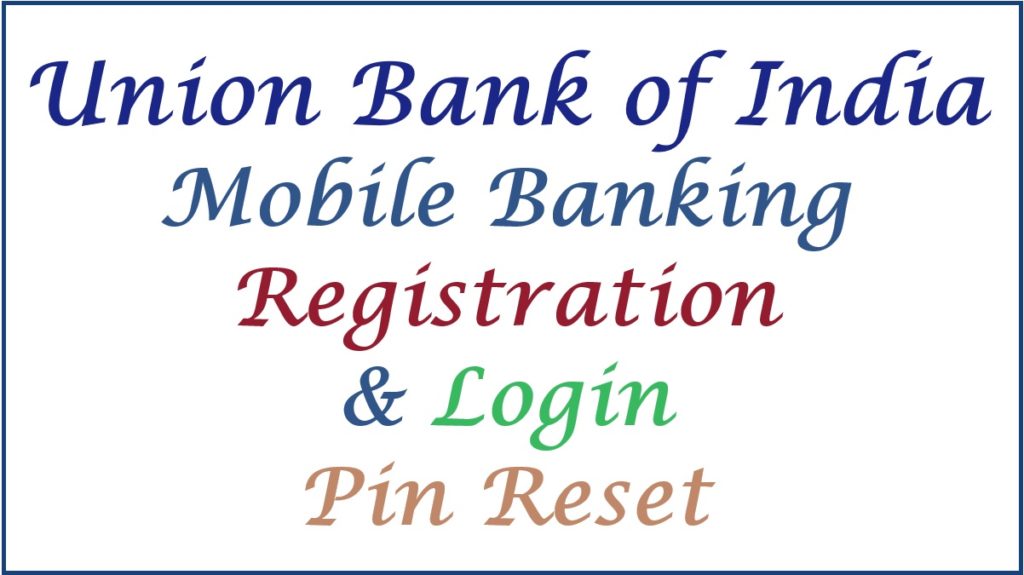 Features and Services of Union Bank of India Mobile Banking APP
Fund transfer services using NEFT, RTGS, IMPS UPI
Balance check
Credit card application
Cheque book application requests
Mobile and DTH recharge
Utility bill payment
Credit card bill payment
Downloading bank statement.
Paying insurance payment.
EPF balance check.
Union Bank of India Mobile Banking Registration 2023
How to register for the Union Bank of India mobile banking service. UBI online mobile banking registration 2024
Open your smartphone browser and search for the Union Bank mobile app (U-mobile). Note you can select your preferred mobile app as mentioned above.
Download and install the app on your device; once open, allow all permissions to proceed.
Choose your preferred language from the list.
Proceed and activate the app by authenticating your SIM card.
Next, click the "activate" option, enter your registered SIM (registered mobile number).
The bank system will verify the information using the SMS method.
Now, enter the features your wish to use on your app, such as mobile banking and UPI, Digi purse, credit card services.
The user can use their internet banking id and password or the debit card details to complete the registration process.
For the debit card registration option, key in your debit card option, expiry date and PIN.
Recheck the details, create your login credentials, and re-enter to confirm and proceed.
Enter the OTP code sent to your mobile number and create a transaction PIN.The transaction PIN is different from the login PIN. However, you require both PINs to operate the app.
The app will save the details; you can log in using your new credentials to access banking services.
Union Bank of India Mobile Banking Login
How to login to Union Bank of India mobile banking
Enter your login MPIN to access the app.
Proceed to the app dashboard to avail all banking services.
Once done, log out to keep the app safe.
Reset the Login UBI PIN
Go to the Union Bank app page.
Click the "forgot login PIN"to continue.
The app will request verification details where the user can select either net banking details or debit card credentials.
Select your preferred choice and follow the page instructions to create a new PIN.
Re-enter the MPIN to save and complete the process.
How to Change the UBI Mobile Banking login MPIN
Open the Union Bank mobile app on your smartphone.
Enter the login data to open the app.
Go to the "change MPIN" option to get a new PIN.
Next, key in your current/present PIN and enter your new preferred MPIN.
Reconfirm the MPIN to complete the process.
Now, you can log in to your app using new details.
Note that the bank allows users to change their transaction PIN if they need it.
FAQs
Can I request for balance check using Union Bank mobile app?
Yes, the mobile banking app is equipped with all Union Bank services. The app user can access account balance and mini-statement details.
Can I change the transaction and login PIN at the same time?
Yes, it's possible to change the MPIN (transaction and login PIN) simultaneously. However, ensure to remember the PINs to avoid confusion while logging in.